Time to read:
3
mins
Firstly head to the HOST computer/server that is sharing the printer.
Go to Registry Editor
Go to: \HKEY_LOCAL_MACHINE\SYSTEM\CurrentControlSet\Control\Print
Right Click on "Print" folder and click 'New" –> DWORD (32-bit) Value.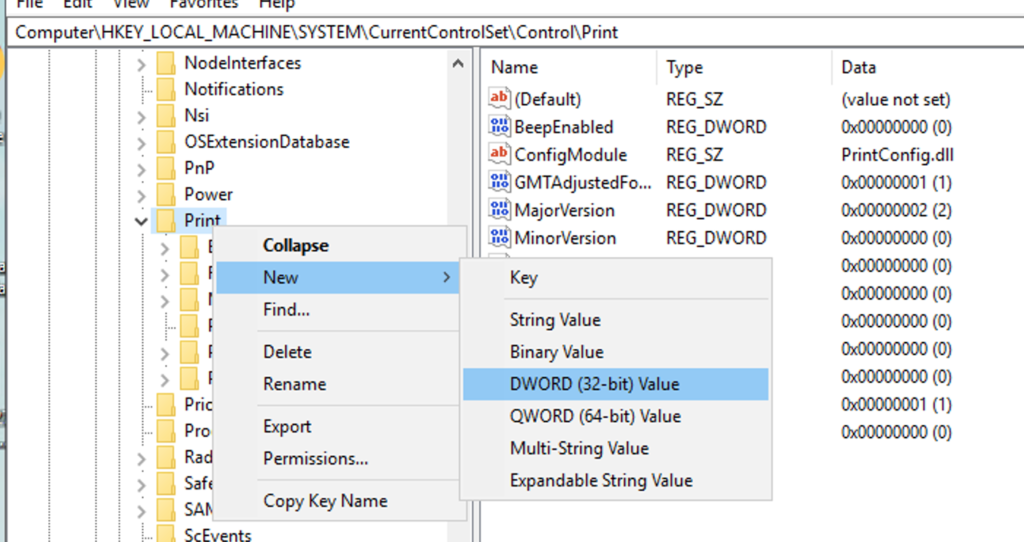 Add the new value as:
RpcAuthnLevelPrivacyEnabled

Double click into the value and ensure the value data is set to 0 and base of Hexadecimal.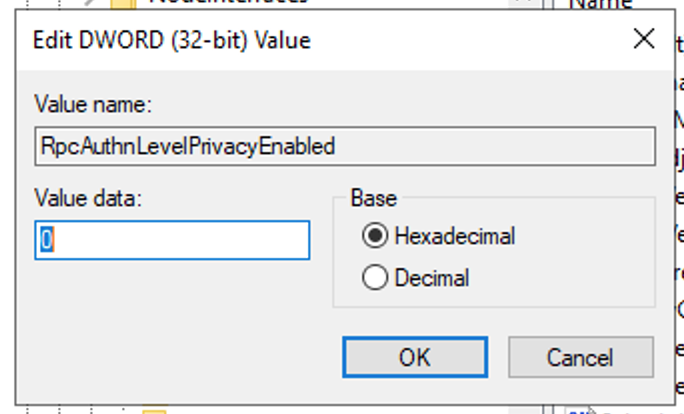 Go to Services –> Print Spooler –> Restart

Now head back to the affected machine, and attempt to connect to your printer again (you should now be able to connect).