Time to read:
2
mins
1.) From one of your domain controllers open command prompt as an "administrator".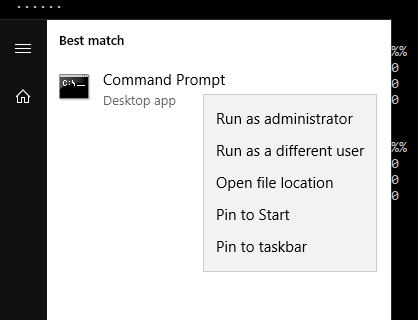 2.) Run the first line command as below and press "enter" once added.
It will run a list of quick tests and show you the short answer results "Passed" OR Failed/Errors
dcdiag.exe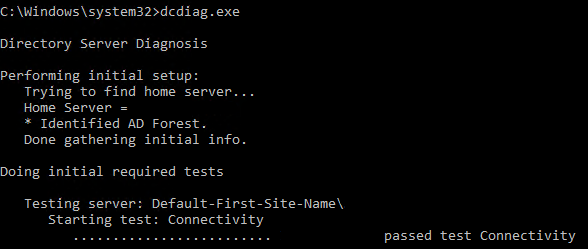 If you are looking for something more in-depth on this reporting, then use the command:
dcdiag.exe /v
This will produce a deeper analysis of any errors that are found.