Time to read:
3
mins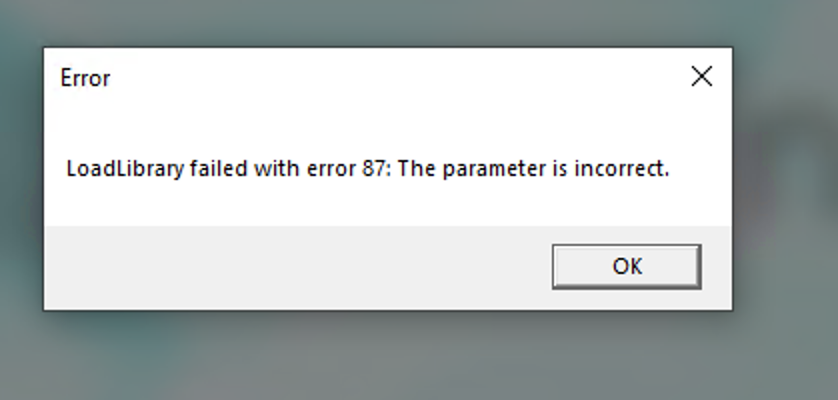 Error:
Loadlibrary failed with error 87: The parameter is incorrect.
This will usually happen on initial login to the machine/pc or when connecting on remote desktop.
Cause for the error:
Graphics Card Driver Outdated
Remote Desktop Conflict on Graphics Card Used
Conflict Between 2 or more graphics cards in the machine
Solution:
Update the graphics card from Device Manager using Windows Update.
If Windows Updates reports you are on the latest version or no updates found then attempt to check for the latest driver from the graphics cards supplier website.
If you have more than 1 graphics card, It's recommended to update all drivers across the graphics cards, but I'd update one graphics card at a time to see which one was causing the issue in the first place.